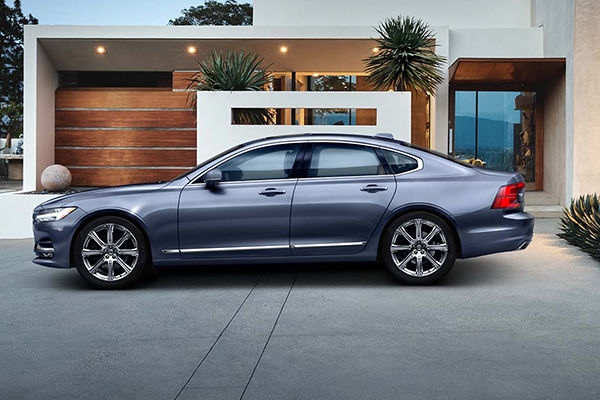 2017 Volvo S90 for Sale 80113
The 2017 Volvo S90 is built to please those in the Englewood, CO area. It has a variety of safety and performance features that lend themselves well to the Rocky Mountain lifestyle, while the comfort that the car provides lets all who ride in it know that that they are in a Volvo.
If you have ever worried about deer and other large animals in the area as you drive along the mountain roads, the Volvo S90 is equipped with safety radar that will detect animals and then engage the brake so that you come to a safe halt without damaging your car or the wildlife. Tested in Sweden and other snow country areas, it is part of the commitment to safety that Volvo makes on behalf of their customers.
80113 Area 2017 Volvo S90 Specials
One of the best specials provided by dealers serving 80113 zip code this year is the concept of lifetime service. For Volvo, that means that for as long as you own the car, you will receive concierged service in-house for any of your needs, a replacement car option, and a car wash. In addition, you will now be able to arrange for roadside assistance on a long-term basis. This applies to 2017 Volvo S90 for sale 80113 area.
Another deal that is specific to 80113 is that some dealers do not charge handling fees when it comes to factoring in the total cost of a new 2017 Volvo S90. So you should feel confident when you contact Rickenbaugh Volvo in the Englewood area.
Why 80113 Drivers Buy the S90
As a Coloradoan, when you think about how well the Volvo S90, which is designed in Sweden, blends in with the local weather patterns, it won't surprise you when you find your self in front of the local dealer, ready for a test drive. With heated rear seats, a heated steering wheel, heated front seats, a heated windshield, and two zone climate control, the 2017 Volvo S90 for sale 80113 area is a very good fit for winter-time driving.
From a safety standpoint, the Volvo S90 remains as strong as it has been historically. In fact it probably gains this year because not only do you have semi-autonomous driving to help you drive smoothly, you also have a 360 degree camera system outside the vehicle that allows you to see completely around your car to prevent accidents or rough driving. And then, of course, there is the large animal and forward danger detection system that can save lives and time when you might ordinarily end up in an accident. Of course it goes without saying that if you do happen to have an accident that Volvo is one of the safest cars in the world to be in.
No car would be complete without an entertainment and navigation system that your whole family can appreciate. Volvos for sale to 80113 include a 9 inch touch-screen display that serves as both a navigational tool, console, and entertainment system. The navigation component is handled by Sensus, a very sophisticated system, while there is satellite radio connectivity through Sensus connect as well, giving you the opportunity of enjoying hundreds of stations in any kind of driving condition. Of course, having a 330 watt sound system to go with your satellite radio helps you to transport an entire symphony in a very small space. Then again, with the excellent soundproofing, it won't matter how loud you decide to play the symphony when you pick your children up at school- those inside your car will be the only ones to hear it.
S90 Finance Loans for 80113 Drivers
There are two really good deals being offered for those buying Volvos for sale to 80113. The first deal is that when you buy a S90 after you contact Rickenbaugh Volvo, you do not need to pay for the first three months. That should give you time to start enjoying your car while dealers serving 80113 zip code get back to work introducing more people to the S90.
The second deal that is offered through local dealers is one that you will need to qualify for with your credit rating. If you do qualify, they will offer financing that allows you to pay just 1.9 percent APR for the first 6 months that you own the car. Combined, that is 9 months of savings available currently at your local Volvo dealer.
The 2017 S90 is one of the most elegant cars designed for mountainous terrain. The model has a strong history of being a safe car that outperforms others in its class while providing a luxurious ride. So if you are in the market for car that is built for driving in the Rocky Mountains, as a 80113 Shopper, please call or request current S90 specials on this website.
*Informational content and opinion only. Please contact dealer for complete vehicle details and current pricing.