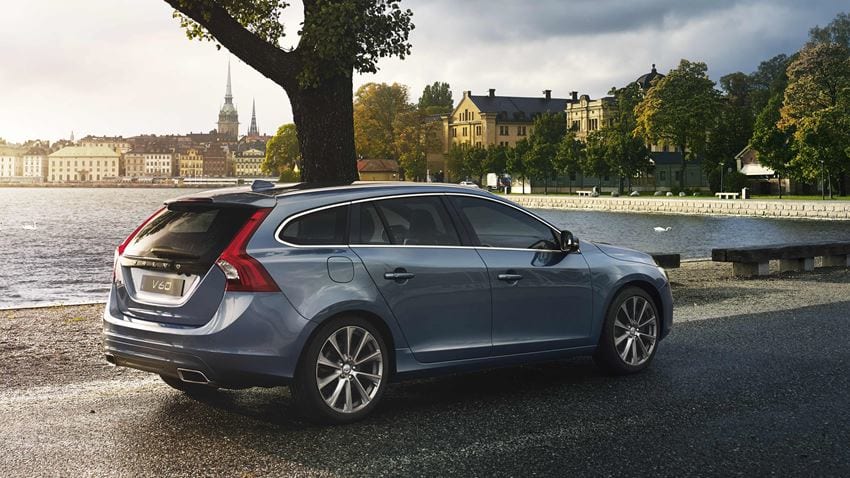 Overview
Volvo is synonymous with safety, reliability and extreme durability. These vehicles are also known for their luxury features and incredible design. When you come down to get a new 2017 Volvo V60 for Sale in Denver Colorado, you'll be able to take home a vehicle that redefines what you know about driving. The 2017 Volvo V60 for sale in Denver is one smooth-driving machine that will help you get more done than ever before. Come and see our Rickenbaugh Volvo V60 specials, and take home a vehicle that is designed to help you get more accomplished.
Interior
Versatile, luxurious and exceptionally well-balanced, the V60 is a premiere offering from a company that has created the very definition of luxury. You'll love the exceptionally well-tailored design that gives you intelligent communication options, hands-free technology and some of the best seating accommodations around. Starting with the soft leather seats that are designed to provide you with the ultimate in comfort and ending with the predictive features that can anticipate your destination and help you get where you're going faster. The state-of-the-art infotainment system also won't let you down when there is news and information to be had. When you walk into our Denver Volvo dealership, you'll immediately notice that the interior of a Volvo is well-appointed and prepped to meet your needs. These vehicles are designed to help you get the best possible vantage point while maintaining a high level of control and stability.
Exterior
The V60 would like to welcome you to the future with a combination of Dual Xenon headlights and lights that defy physics and bend around corners to help you see more. These practical and futuristic additions make it possible for you to get a massive boost to your visual field so that you can see even more of the road. Get the most control over your car with an on-call app that late you start your engine, check your fuel level and even pre-heat the vehicle for those absurdly cold winter mornings. You'll even be able to lock or unlock the vehicle with the app, and don't worry, we haven't forgotten about the ability to remotely cool down the car on hot summer days. The exterior of the 2017 Volvo V60 for sale in Denver is both practical and functional. Where form and function meet, you'll find a Volvo sitting there waiting for you to take notice. The aerodynamic design makes this vehicle quiet, efficient and extremely good looking.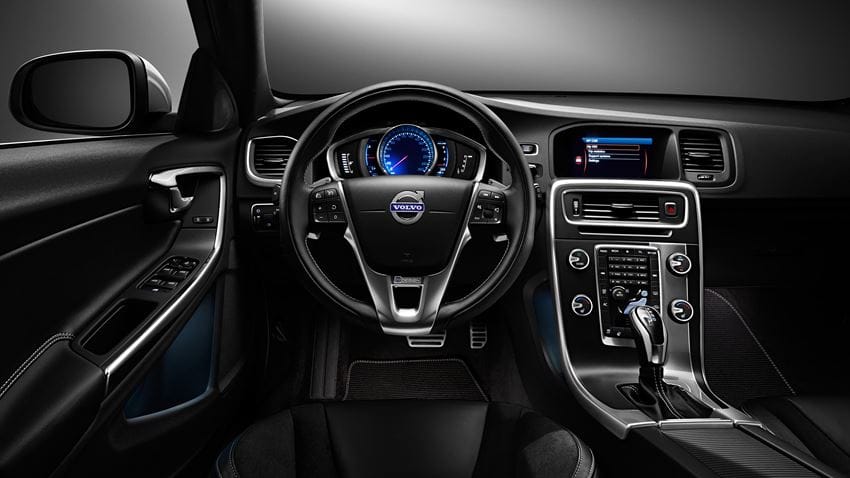 Mechanical
Far from being just another attractive face, this vehicle is designed to give you the control you would expect from a high-powered luxury vehicle. You'll enjoy a sophisticated suspension that helps you accomplish more, and the vehicle is designed to give you the best possible control. The 2017 Volvo V60 for Sale in Denver Colorado is designed with some of the best mechanical features available. The Rickenbaugh Volvo V60 specials are designed to help you get better mechanical features for less money. You'll love all of the options that make this vehicle truly a joy to drive.
Powertrain
This car offers a few different options depending on the trim level you get. At the basic level, there is a front-wheel-drive option to enjoy a standard level of control on the road. If you want more control, consider the all-wheel-drive vehicle to help you get the best possible traction and stability. All of the vehicles come with a 2.0L four-cylinder, turbocharged engine that will give you an optimal level of power and performance. With 256 horsepower, you've got plenty of power to charge up those mountain passes and pass slower-moving vehicles safely on the freeway. Powerful engines and smart components are the hallmarks of any Volvo. You'll enjoy great deals at our Denver Volvo dealership and you can get some of the best rates to ensure you're able to enjoy your driving experience. Relax with a smooth, quiet ride that is supported by multiple performance-enhancing features.
Safety
Stay safe on the road with active high beam headlights that come on automatically depending on the amount of daylight present. You'll also enjoy anti-lock brakes that eliminate the need to pump your brakes when stopping quickly. With a blind-spot information system, you'll be able to stay aware of vehicles to your side. You'll also get a city safety collision avoidance technology to prevent the possibility of hitting pedestrians on the road. The vehicle also helps you stay in your lane and reduce the possibility of causing a side impact. Daytime running lights keep you more visible day and night, and this vehicle also helps you enjoy better overall visibility. Getting the right safety options isn't as easy at it seems. but the 2017 Volvo V60 for Sale in Denver Colorado does make the process much easier. With so many options to choose from, you'll be able to get the right vehicle for your needs. Come down and see how this Volvo can help you become safer, more alert and secure on the road.
Our dealership is waiting to help you get the best vehicle for your needs. The 2017 Volvo V60 for sale in Denver is designed with premium components so you can enjoy a long life with your car. Our Denver Volvo dealership will help you get some of the best rates, and you'll be able to enjoy Rickenbaugh Volvo V60 specials when you come in and see what we have to offer.