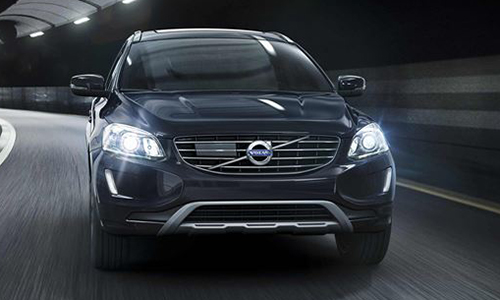 2017 Volvo XC60 for Sale near 80113
The Volvo XC60 is a luxurious crossover SUV that boasts plenty of premium amenities. Leather upholstery is available for all of the vehicle's five seats, which come with heating. The rear seats have a 40/20/40 split-folding layout that can be easily reconfigured in order to increase the cargo space. The 2017 Volvo XC60 for sale 80113 includes an advanced climate control system that comes with the Interior Quality Air System. Tinted windows also prevent excessive heating of the vehicle's spacious interior. It'a also possible to naturally ventilate the car's cabin through the panoramic roof that includes a sunshade with a laminated finish to block UV rays. The XC60 offers sophisticated digital technology that's optimized for smartphone users. Powered by the Sensus Connect platform, the vehicle's infotainment system is loaded with navigation software and other online utilities. With some guidance from the Real Time Traffic Information, it should be easy to get to a final destination without getting stuck in gridlock. The Volvo on Call function could be used to create a Wi-Fi network inside this vehicle. All of the car's occupants can simultaneously log onto the internet connection that's delivered via a powerful external antenna. The Volvo on Call application could be used to remotely monitor and manage the XC60 crossover SUV. When the Harman Kardon sound system is turned on, everyone inside this vehicle can enjoy high-quality acoustics. This signature audio system includes a dozen speakers that come with the Dirac Live technology. Featuring dual 8-inch LCD monitors, the XC60's entertainment system lets the rear passengers watch their favorite DVDs on the road.
80113 Area 2017 Volvo XC60 Specials
The 2017 Volvo XC60 for sale 80113 is priced below retail price on holidays. Customers should contact Rickenbaugh Volvo to find out about special deals on this luxurious crossover SUV. Serving 80113 zip code, this dealership usually offers major discounts on Independence Day, Labor Day and Veteran's Day. The XC60 for sale to 80113 shoppers might also come with discounts on Black Friday, which marks a major shopping season in North America. Members of the military and college graduates in the 80113 area may also qualify for exclusive offers on the XC60 model. For example, veterans can get some cash back when they lease or buy this lavish Volvo crossover SUV. After graduating from college or university, students in the 80113 area could contact a Volvo dealership to obtain limited-time offers.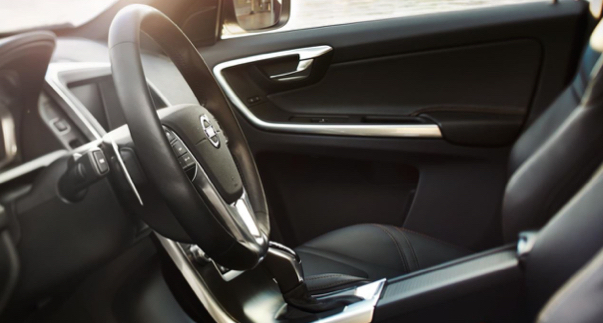 Why 80113 Drivers Buy the 2017 Volvo XC60
The Volvo XC60 is driven by a 2.0 L turbocharged engine that is capable of whipping out a maximum of 240 horsepower and 258 pound-feet of torque. Rated at 302 hp and 295 lb-ft of torque, a 2.0 supercharged engine can also be installed in this crossover SUV. Both of these compact engines use direct injection for the fuel delivery system. The Start/Stop technology optimizes the vehicle's powertrain for drives that require frequent deceleration in heavy traffic. Featuring eight gear speeds, the Geartronic automatic transmission system offers responsive handling. This patented transmission comes with the Manual Shift Mode that lets the driver customize the powertrain. The Adaptive Shift technology also improves the performance of the Geartronic transmission. When equipped with the All-Wheel Drive with Instant Traction, the XC60 crossover SUV can confidently navigate various terrains. This drivetrain is versatile enough to handle unpaved trails that are covered in mud, snow, rocks or other debris. While moving on steep gradients, the XC60 will be stabilized by the Roll Stability Control and Dynamic Stability Control. For its luxurious design, this Volvo model surely meets the highest standards in active safety technology. Featuring the Pedestrian and Cyclist Detection, the Collision Warning will help the driver avoid accidents with other people on the road. This innovative technology is connected to the Full Auto Brake, which can also mitigate the risk of a crash with other cars. Thanks to the City Safety function, this Volvo can safely move in urban areas at slow speeds. The Distance Alert and Road Sign Information provide extra awareness in situations that might lead to accidents. With some help from the Blind Spot Information System and Cross Traffic Alert, it should be easy to make changes in lanes on the highway. This Volvo can also safely run on auto pilot when the Adaptive Cruise Control is activated. The cruise control system comes with the Queue Assist function, which makes adjustments to the vehicle's powertrain according to traffic conditions. The Front and Rear Park Assist is another sophisticated active safety feature in the XC60 crossover SUV. This technology can detect any stationary obstacles surrounding the vehicle.
Volvo Finance Loans for 80113 Drivers
Customers could contact Rickenbaugh Volvo to get affordable financing plans on the XC60 crossover SUV. This reliable dealership has a large inventory of Volvo models for sale to 80113 shoppers. Some loans might come with a zero APR on the first few years of a loan that's used to fund the purchase of a new XC60. This Volvo dealer serving 80113 zip code will also provide some information on warranty coverage that's valid on mechanical breakdowns and roadside assistance. For extra fees, a dealership can also install the optional Advanced Package, Climate Package and other premium packages.
80113 shoppers, please call or request current Volvo XC60 specials on this website.
*Informational content and opinion only. Please contact dealer for complete vehicle details and current pricing.