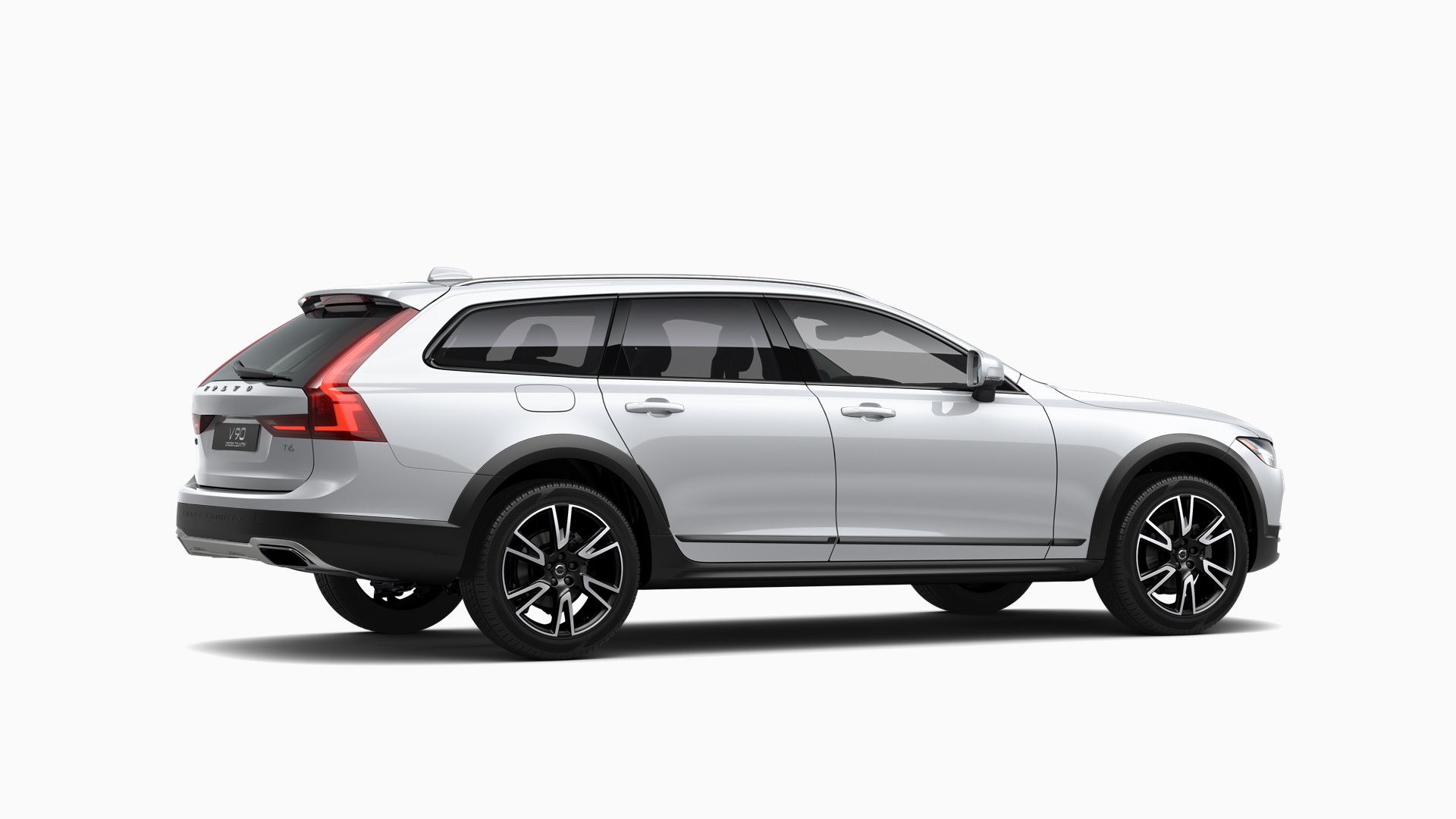 Vehicle Overview
Take your next adventure to a new level with the advanced features and technology available within the new V90. This rugged yet deliciously sophisticated vehicle is designed to help you get around with simplicity and conviction. You'll be able to bring along a small army to your next gathering and have plenty of luggage space to bring all of their belongings. When you come down and experience this vehicle for yourself, you'll get an exclusive look at how life could be for you. Your Colorado Volvo dealer has the all-new Volvo V90 available for a test drive. Come and see how Volvo has changed the landscape for what an adventure should entail.
Interior
Most crossover vehicles are adept at blending the elements of several different vehicles types into one single unit. This vehicle offers a new level of integration, and it's arguably the first crossover to get everything right. Step inside a carefully illuminated cabin and you'll feel like you've stepped into a theater that's designed to showcase your life in the best light possible. You'll breathe easier with the deluxe cabin filter and carefully appointed vents that are designed to cool you down or warm you up. The new Volvo V90 specs showcase how well it works to help you get an enhanced sky view as you look up and out of your exclusive panoramic sunroof. Your trips will be dripping with fun as you soak up the luxury of the finely tailored seats and exquisite audio system. A sonic experience unlike anything you've seen before awaits you at Rickenbaugh Volvo where the best 2018 Volvo V90 models come for adoption.
Exterior
Ground clearance is no laughing matter when you're out in the country or driving down a rocky trail. The V90 takes into account the most common obstacles that are accounted for on and off the road of life, and it gives you more clearance to protect your vehicle's undercarriage from harm. For additional protections, there is a front skid plate that is designed to block any offenders from damaging the finish of your vehicle. The entire vehicle acts like a mini-fortress that's designed to repel the outside world and keep you safely inside its cabin. You'll enjoy strong reinforced steel and elements that are designed to protect you and the vehicle from nasty weather. After testing driving the V90, you'll realize that the vehicle serves as a way of like and not simply a car to get you to work. Visit our Colorado Volvo dealer to see the all-new Volvo V90 in action. You'll never regret buying a Volvo.
Mechanical
Weighing in at 4,221 pounds, the V90 provides you with ample protections against the rough roads of the city and the trail. You'll enjoy exceptional fuel economy thanks to the fuel-efficient design. The Volvo V90 specs also note that the vehicle provides an all-wheel drive experience that will keep you upright and ready to take on any terrain. With more stability than previous generations, the V90 is set to make an impact on the road and provide you with one of the most amazing and smooth driving experiences you've ever had. Carve through tough terrain as if it were butter and leave your mark on the world with a vehicle that is as serious as you are. For the upscale adventurer, you can't beat the power, prestige and ruggedness of a V90. Rickenbaugh Volvo has the 2018 Volvo V90 available to test drive, but you're going to need to call us to make the first move on this car.
Powertrain
The powertrain is something that will enable you to get a real handle on the road. With a 2.0-liter engine that is designed to help you get the most out of your driving experience, you'll get the best driving experience available to enjoy a comfortable drive along the way. The engine is designed to give you 316 horsepower of all-out power and 295 pound-feet of muscle-bending torque. Experience the best that this vehicle has to offer by coming into our dealership to get a great deal. Our Colorado Volvo dealer has the all-new Volvo V90 ready to take home today. Get into a Volvo and reclaim your independence and dominance on the road.
Safety
Come and check out the Volvo V90 specs that are designed to protect you in a way you never knew was possible. Rickenbaugh Volvo has the 2018 Volvo V90 and we can introduce you to all of the safety features. This vehicle is designed to protect your interests and prevent an accidental collision with a pedestrian. Using detection technology, the vehicle will stop before you hit someone who is walking in front of your vehicle. You'll also get an exceptional level of safety when you drive in the vehicle that has a full range of airbags inside the cabin and a reinforced safety cage to protect you from the dangers outside the cabin.
Our Colorado Volvo dealer has the all-new Volvo V90 ready and waiting for you, but you have to give us a call or stop by to express your interest. We want to get you into a Volvo because we know that once you see and experience the Volvo V90 specs, you won't be able to shake the amazing experience from your mind. Get something out of the ordinary and come down to our Rickenbaugh Volvo dealership to take the 2018 Volvo V90 home today.