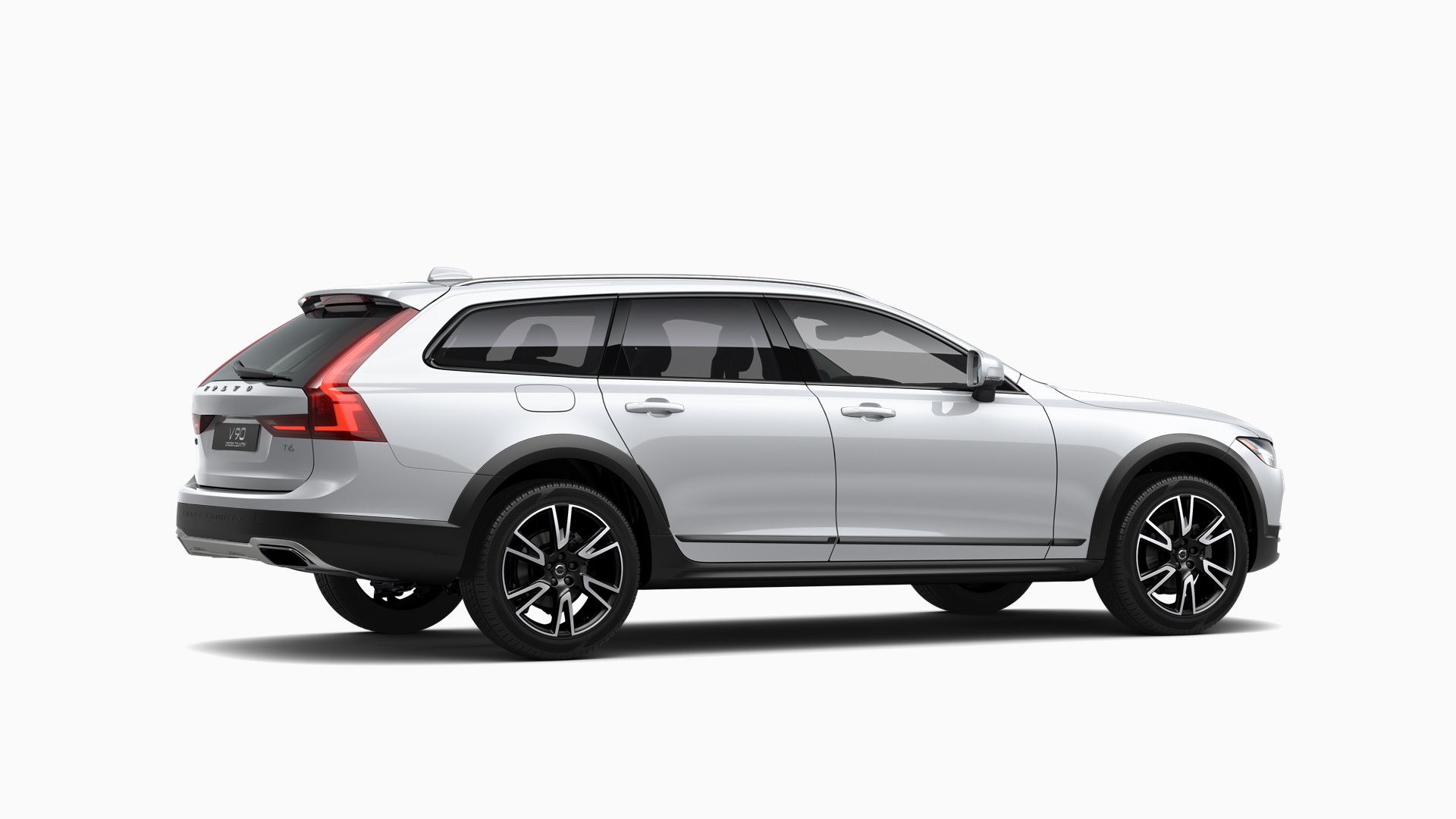 Vehicle Overview
The all new 2018 Volvo V90 in Colorado knows no limits and can take on any challenge you want to throw at it. This vehicle is designed to take you up the mountains through the woods and over the snow. No matter what it is you value in a car, you're likely to find it in the new V90. With so much to get excited about, it's a wonder there are any of these vehicles left on our lot. For the adventure-seeker who wants a vehicle with all-weather capacity and amazing features, you'll be able to overcome any obstacle with this amazing vehicle. Rickenbaugh Volvo has the 2018 Volvo V90 and we invite you to come down and take it for a spin.
Interior
Scandinavian design is at the center of this vehicle. With superior refinements and a sophistication not normally found in a cross-country vehicle, you'll find your peace when you get behind the wheel of this powerhouse vehicle. Relax ni the luxurious cabin, breathe a little deeper with the freshly filtered air and find your harmonic balance behind the seat of this amazing car. With carefully placed lights around the interior of the cabin, you'll embrace the warm glow of this exceptionally fine-crafted cabin. Your mobile sanctuary makes your free time between work and home a place to unwind and listen to your music with the premium audio system. A panoramic sunroof lightens your load and gives way to the sky above you while the natural light that fills the cabin gives you a sense of complete and total zen. Sensus navigation systems get you around town with ease with an intuitive design that won't leave you fumbling with controls. Unparalleled in its sophistication and beauty, this vehicle serves more like a spa than a vehicle cabin. Rickenbaugh Volvo has the 2018 Volvo V90 for you to test drive. Find our more about the Volvo V90 specs at our Volvo dealership serving Colorado.
Exterior
The exterior of a vehicle serves as the shell that protects you from the world around you. This particular shell is strong, capable and adept at whisking the air to the side of the vehicle to create increased aerodynamics. Test drive this vehicle and you'll see how the all-road wheels contribute to a safer and more secure experience. You'll get impressive ground clearance that enables you to get there in the most luxurious of comfort and support. The vehicle is designed to protect you and itself with an all-weather design that is ready for anything. Protection surrounds you with a front skid plate and charcoal wheel arch extensions that are designed to blend effortlessly into the bumper. The elegant and refined yet rugged look will help you get all you need to enjoy an amazing driving experience with better than ever control. Adventure awaits you as you take on new terrain with the skill and precision of a mountain lion bounding along to its destination. Come see this vehicle for yourself and take a test drive to find out how well this vehicle really improves your driving experience. The All new 2018 Volvo V90 in Colorado is available, and you can find out more about the Volvo V90 specs at our Volvo dealership serving Colorado residents.
Mechanical
Enjoy a completely new vehicle experience with a car that is designed to thrill and engage your physical senses. When you get behind the wheel of this incredible vehicle, you'll enjoy a 15.9-gallon tank that is designed to get you to your destination without making multiple gas stations stops. Powerful enough to take five passengers along with you on your journey, you'll enjoy a cabin that offers 53.9 cubic feet of space. No slouch, this vehicle weighs 4,221 pounds, and it still has enough power left over to topple mountains and traverse streams. Ford your way into a new way of existing with this incredible new vehicle. The Volvo V90 specs at our Volvo dealership serving Colorado are designed to give you more information. Find out more about this incredible vehicle at our Rickenbaugh Volvo dealership with the 2018 Volvo V90 in stock.
Powertrain
Engineering that is designed to take you to new heights is at the heart of the new V90. The heart of the vehicle lies within the engine, and this engine gives you a four-cylinder powerhouse that is efficient and strong. The 2.0-liter engine is supercharged and turbocharged so you can make short work of the roadways. Exceptional power is found in the 316 horsepower engine that outputs 295 pound-feet of torque. Get a new vantage point with a vehicle that was engineered to enhance your life and improve your sense of power and prestige. The all new 2018 Volvo V90 in Colorado is waiting to make your acquaintance.
Safety
With detect and respond technology, state of the art airbag systems and incredible new autonomous safety features, you'll be better protected on the road. Your passengers will thank you for providing them with safe transport, and this vehicle will work harder when you're unable to stay in control of your car.
Give the all new 2018 Volvo V90 in Colorado a moment to show you what it can do and you'll fall in love with its amazing design. Rickenbaugh Volvo has the 2018 Volvo V90 available for you to test drive so come down and see how we can help you get more accomplished. We have all the Volvo V90 specs at our Volvo dealership serving Colorado so you can make the decision that is right for you.