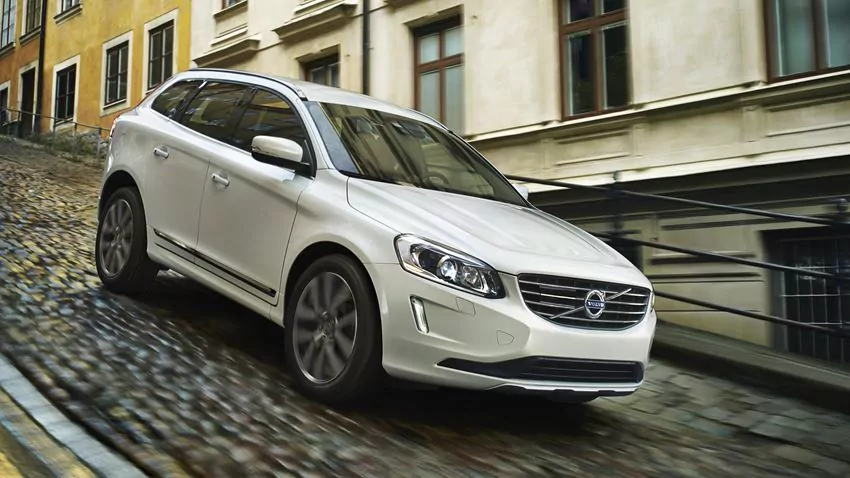 2018 Volvo XC60 Review
The new XC60, slated to make its debut in a Denver Volvo dealership later this year, recently showed off its redesign at the Geneva International Motor show. Last year's XC60 cinched multiple awards, with Motor Trend's Volvo XC90 review winning SUV of the Year 2016. Volvo continues to expand on this winning formula of mid-size crossover mixed with luxury flair, presenting the XC60 as a family-friendly people carrier with class. This review highlights multiple upgrades and tweaks to the 2018 Volvo XC60 over its predecessors, all of which can be seen at a Denver Volvo dealership when the vehicle releases in North America in Fall of 2017.
Interior
As expected the interior of the 2018 Volvo XC60 feels great and looks even better. The XC60's smaller size compared to the much larger and more imposing XC90 gives drivers a comfortable cockpit to sit in. Driving position is lower than in larger SUVs and removes the impression that drivers will be "hovering" over the dash. It's a comfy fit that eliminates the overly spacious feel of larger SUVs while still allowing for plenty of room in the front seats. Top trim levels come equipped with a number of luxury aesthetic touches, including natural driftwood grain in the dash. Different types of wood are also on offer, and they can be selected based on buyer preference. This helps add to the overall luxury feel of the XC60, bringing the interior design of the XC60 together into a cohesive package. Seats are, as expected, remarkably comfortable, and there is plenty of room regardless of where passengers find themselves seated. A 9.3-inch touchscreen and Sensus Connect system feature the XC60's infotainment package and is the same system that will be used in the larger and more expensive XC90. The Sensus Connect system houses an intuitive control interface, and most drivers will find it easy to use and adapt to.
Exterior
While the number of changes made to the exterior from last year's model may be few, they drastically improve the XC60's overall exterior aesthetic. Even a cursory review of the modifications will immediately draw the eye to the vehicle's front grille. The slightest of changes has been made to the way it's angled, and it makes all the difference in the world, bringing together the XC60's exterior looks and making it look much more pleasing to the eye. More pronounced wheel arches and a tweaked rear bumper complete the exterior changes for this year. These changes, though minor, really help to make the XC60 stand out in a field of similar looking, and often bland, mid-size crossovers.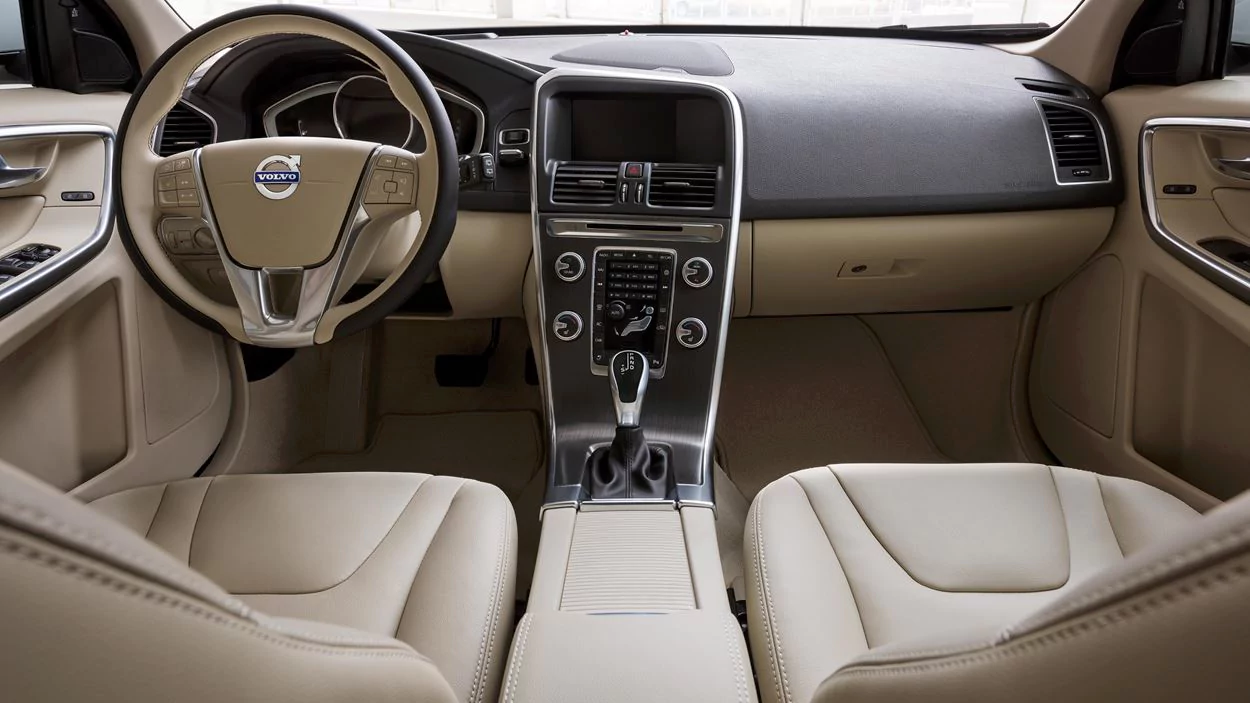 Mechanical
The biggest change to the 2018 Volvo XC60 may just be the least noticeable. The architecture underneath the SUV has changed and is now using the Scalable Product Architecture (SPA) found in newer Volvo vehicles. This new SPA system allows the manufacturer to design its vehicles with a more simplified process that, when looking at previous iterations using the new design, produces fantastic results. Unsurprisingly, the XC60 will premiere with AWD across all trim levels, with a FWD offering planned at some point in the future. Given Volvo's previous track record with the XC60's suspension and the AWD chassis, buyers can expect this year's XC60 to not only drive well, but be equipped to tackle light off-roading as well. A terrain management system will make its return for 2018.
Powertrain
North American customers will find a choice of three engine options, including a hybrid-electric powerplant. The first engine in the lineup, featured in the T5, is a 2.0-liter turbocharged 4-cylinder. It's likely similar to last year's XC60's base engine, and has been quoted by the manufacturer to produce 250-hp. The next model up from there is the T6, and it houses another 2.0-liter 4-cylinder, this time turbocharged and supercharged. Another likely carryover from last year that's been tweaked upwards, this mid-range engine is rated to produce 316-hp. Both of these engines should prove more than enough for daily driving even while under load. Wrapping up the engine offerings is a new plug-in hybrid motor. Specific details on the gasoline part of this equation aren't available, but expected power output has been released, coming in at a whopping 400-hp. It's also expected to provide a very competitive 30-mile range when running only on electric power. That's more than double what the larger XC90 is expected to cover for its 2018 model.
Safety
The XC60 will come equipped with a wide range of safety features, and it's expected to perform exceptionally well in crash-tests. Thanks to the new SPA architecture, the XC60 will house a number of advanced safety features new to the line. This includes an auto-pilot program similar to what's seen in Tesla's vehicles. It allows the XC60 to accelerate, steer, and brake at speeds up to 81 mph. It's still a far cry from true autonomous driving, but it's a step in the right direction. Collision avoidance, steering assist, and blind-spot monitoring will also be available, completing the list of tech-safety gadgets designed to keep drivers safe.
Looking at a Volvo XC60 review gives drivers a lot to look forward to. When the vehicle comes to a Denver Volvo dealership later this year, consumers can expect to find an XC60 that's better than ever, providing more safety, more comfort, more luxury, and more options than ever before. It wouldn't be surprising to find a Volvo XC60 review that earns this year's model another SUV of the year distinction!