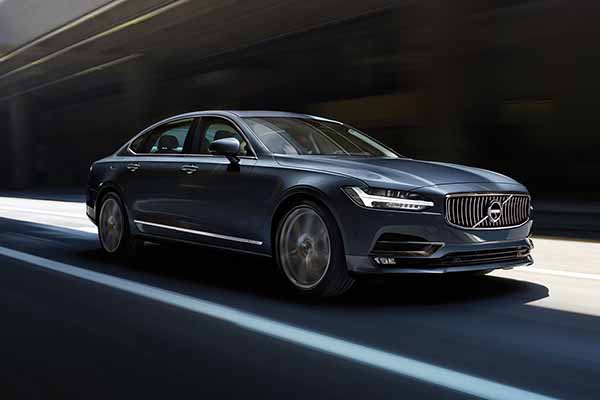 Vehicle Overview
The 2017 Volvo V90 is a work of art and it bears some of the crowning achievements in luxury vehicles. Much of the technology features semi-autonomous features included in the price tag. This vehicle shows others that you've succeeded at the game of life, and you're enjoying the spoils of your victories. It takes dedication and commitment to get as far as you have and this vehicle is designed to take you even farther. With handsfree technology to stay in touch with important contacts and the ability to control your vehicle without fiddling with buttons, this vehicle is packed full of features that are designed to make you a safer driver on the road. Come down to test drive 2017 Volvo S90 in Denver Colorado models and see all the available options. We are proudly serving Denver Littleton Broomfield Colorado residents with great deals and incentives. From the custom wheel options to the highly aerodynamic and stylish exterior, we have everything you need to succeed and get where you're going with style and grace. Come down and see us to find out about our latest offers and incentives for the 2017 Volvo V90.
Interior - Schedule Your 2017 Volvo S90 Test Drive
The Volvo Concierge service is just one of the many features that make the Volvo stand out amongst the competition. This service offers a personal and convenient way to get where you're going and find out about your surroundings. You'll be able to get more accomplished with the carefully appointed interior that's designed with your success in mind. The vehicle offers a variety of ways to interact with your data in a calm and collected environment that makes traffic and the problems of the road seem insignificant. You'll enjoy your new home that allows you to change the upholstery based on your preferences and select options that match your personality. The entire interior experience is designed to engage the senses and elevate your spirit. From the crystal-clear Bowers and Wilkins sound system to the meticulously engineered speakers that are placed in all the right areas, you'll get an outstanding musical experience that will make you think you're sitting in the concert hall.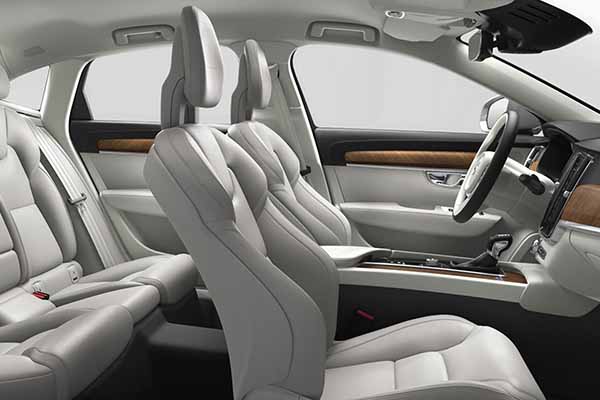 Exterior - Volvo S90 Dealership Test Drives
Take a look at the grille on this vehicle, and you'll begin to understand why this vehicle is the preferred option for people who demand and deserve respect. The aggressive, no-nonsense grille is what others on the road will see when you're pulling up behind them. Other drivers will know you mean business and pull aside to let you pass. This sporty, athletic grille is as active as you. While not highly ornamented, the design of the exterior offers a good balance between simplicity and functionality. With aerodynamics and attractive good looks a primary focus, you'll fall in love with how good this car looks going down the road. When you test drive 2017 Volvo S90 in Denver Colorado models, you'll be able to find out about different pricing options and how you can customize the exterior to your preferences. Come see how our dealership is dedicated to serving Denver Littleton Broomfield Colorado residents with exceptional service and value. Contact Rickenbaugh Volvo to find out how we can get you an exceptional offer.
Mechanical / Powertrain - S90 Information
Volvo has a goal of making every moment in your life more meaningful and important. The hours you spend commuting shouldn't be spent in a daze as you navigate busy streets on your way to your business. This vehicle is designed to make you safer and more pro-active on the road. Sensus technology allows you to communicate and navigate your vehicle. You'll be able to drive with ease and enjoy an immersive driving experience. The engine is plenty powerful, and you'll enjoy a turbocharged engine that matches the power and smoothness of the suspension that supports you. This vehicle is one of the smoothest rides on the road so you can enjoy more of your time away from home. The vehicle has plenty of power at 250 horsepower, and you'll have no problem passing slower vehicles on the road when needed. The extra boost from the turbo will help you accelerate faster and enjoy more control on the road.
Safety - Request a Personalized Volvo Test Drive
When it comes to safety, Volvo is a world leader. You'll enjoy the latest safety features, including blind spot monitoring, cross traffic monitoring, and systems that work actively to help you avoid an accident. This vehicle isn't a replacement for your quick reflexes and excellent driving skills, but it can help you avoid an accident by giving you an extra few moments to react and respond to volatile road conditions. You'll enjoy active and passive safety features that you didn't know were possible in a vehicle. Besides the standard features like seat belts, intrusion protection and a security system, this vehicle can also help you stay in your lane and stay more informed as you drive down the road. For the best in security and safety, Volvo can't be beaten.
Come visit our dealership to test drive 2017 Volvo S90 in Denver Colorado models and find the car with the options that match your personality. We have a wide variety of options available, and you can schedule a time to see us through our website or by giving us a call. Our dealership is proudly serving Denver Littleton Broomfield Colorado residents. Contact Rickenbaugh Volvo before you visit any other dealership.