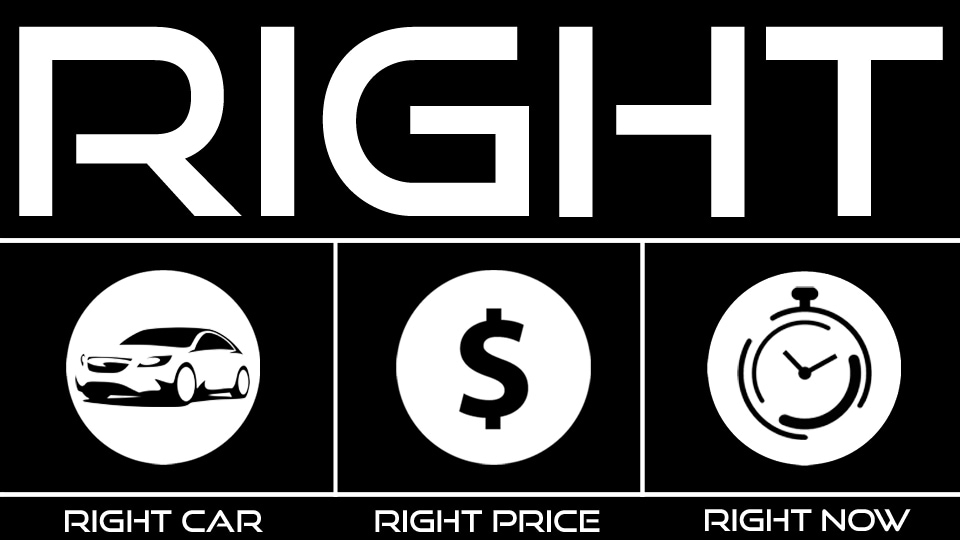 We are excited to introduce our community and our customers to a better way to buy vehicles. 
 
Our company has been in business since 1944 and we have always been family owned and operated.  As a family owned and operated business in the Denver community we have always been aware of the changes in our industry. Our customers told us that they loved our products, liked our service department but hated the way vehicles are traditionally sold, so we listened and changed the way we do business. We are aware that customers really do not care to negotiate, and they really dislike it when they have to sit through the back and forth, to get the "best" numbers from a manager. So we have decided to reimagine the way vehicles are sold and the result is the Rickenbaugh Right Price.  We are dedicated to finding our customers the Right Car at the Right Price, Right Now because we understand how valuable our customer's time is.
Ou
r "Right Car, Right Price, Right Now Philosophy
" is clearly displayed on each vehicle for everyone to see and to provide you with a "
fast, fair and negotiation free
" buying experience. We base our "
Right Price
" on the vehicles equipment, its product availability, the product demand and how long the vehicle has been in our inventory. We know our "
Right Price
" is highly competitive because we constantly research the actual sale prices of vehicles throughout the area and on-line with third party resources.
5 Day 300 Mile Money Back Guarantee!
You read that correctly.  We are so confident that you will be completely satisfied with your purchase that we will allow you to return the vehicle within 5 days or 300 miles from the date of purchase for any reason.*  
NO QUESTIONS ASKED!
Along with properly displaying highly competitive pricing on all of our vehicles right up front we no longer pay our sales consultants on commission.  We found that this practice no longer aligned with our customers wants and needs and so we changed.  Now our sales consultants are paid strictly on CSI and Volume.  This means that as a consumer you can rest assured that we are always working hard for you and your best interests.  
If you are reading this and wondering how we provide our customers with highly competitive pricing in a low pressure family friendly environment then it's time you came in and experienced a new way to buy a car that's been completely re imagined. We look forward to serving you soon.
-The Rickenbaugh Team
*Vehicle must be in the same condition as it was upon delivery.  Customer is subject to charges for damage sustained while vehicle was i their possession.